H o w T o M a k e A n A n i m a t i o n U s i n g GifBuilder
Alright :) so you want to make an animation and don't know where to start or what to get, right ? If so you've come to the right place.
---
The first thing you need is an animation program. I used GifBuilder. This program is powerful yet it is very simple to use to build animations for the web. This program is free which you can search for at download.cnet.com. You will also need a program to make your graphics on like Photoshop.
Frame 1
Frame 2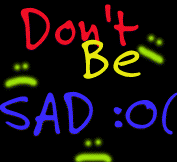 Frame 3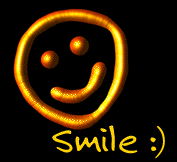 Frame 4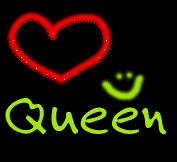 Above are the 4 frames that I used to make my animation. Each file is saved as a <GIF>. When you open the program there is a frame window and a preview window. You insert the frames (add frames) in the order you want your animation to be in .
NOTE: There should not be many frames or the file will be too large and takes a long time to load.
There are many different options in the menus. There are the effects where you can pick your filters and transitions like blur, flip, dissolbve, slide, push, wipe, or peel. You can play around with them to see which one you like best. The loop is the number of times your animation will play for. I made this loop - forever. You can also figure out the amount of delay (interframe delay) from each frame to frame. The average number is 30 or 40.
The preview window will allow you to see your animation with anything you put in it including the delay and transitions. By trial and error, you can figure out the combination that is best for you. When you save, the program will compress all the frames and viola you have an animation.
The FINAL OUTCOME with no transitions, a delay of 40, and a loop which goes on forever.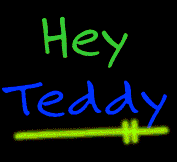 [ Home | Reviews | Graphics | How to make a Webpage | Icons | How to make an Animation | ? | Award | Winners | My Awards | Mac News | Webrings | Links ]